dw067 - Exuviae - Amnesiascape

IkEcht - Songsoverruins (c) 2010
Brook Rongstad's project Exuviae has been reviewed here several times already. Most of his albums tread on the lighter side of ambient territory, but his latest release on the net label Dark Winter is a good deal darker. It is supposed to be the first of two albums themed around the beginning of the end of times. That's a rather grand theme, so, does he deliver?

Amnesiascape offers an hour of dark electronics and ambient spread over nine tracks. It starts with the almost-noise track "I Am The Gate". Many tracks are characterised by cold dark ambient with a spacey feel to it. Tracks like "Where Cold Things Grow" and "Traces Of Silver Blood" have a certain Inade feeling to them. "A Plaything For The Lost" or the creepy "Vanishing Perspective" are much more rhythmical. Album closer "Inverse Horizon", however, returns to pitch black drones that whisper "Lustmord".

Yep, Amnesiascape is a dark album. Not incredibly unpleasant, but rather an album to play on headphones. Recommended for those into drones and dark ambient.

Originally written for the Dutch weblog IkEcht (http://ikecht.web-log.nl/ikecht/), English translation by the author.




Back To Reviews






























Dark Winter releases are free to download under a Creative Commons License.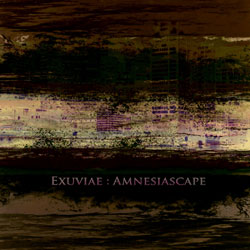 Related Links: