dw067 - Exuviae - Amnesiascape

Eerie, dim-shaded passages of minimal electronic ambience coast freely alongside strange acoustical loop manipulations throughout this new chapter in Exuviae's darker and more experimental side. Loosely conceptualized as a soundtrack for "The Beginning of the End of the World", Amnesiascape is the first in a planned pair of albums exploring "End-Time" themes.


Download Full Album:


dw067 - Exuviae - Amnesiascape (62.6 MB)


Download Songs:


Track 01 - I AM THE GATE (7.35 MB)
Track 02 - ABSTRACT DREAMERS (11.7 MB)
Track 03 - WHERE COLD THINGS GROW (9.22 MB)
Track 04 - A PLAYTHING FOR THE LOST (8.7 MB)
Track 05 - SHADOW ECLIPSE (6.37 MB)
Track 06 - TRACES OF SILVER BLOOD (7.64 MB)
Track 07 - VANISHING PERSPECTIVE (6.92 MB)
Track 08 - INVERSE HORIZON (7.42 MB)




Back To Releases






























Dark Winter releases are free to download under a Creative Commons License.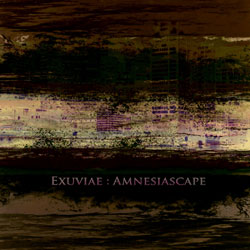 Related Links: