dw058 - Exuviae - Swallow The Ghost


Swallow The Ghost showcases Exuviae's darker and more experimental side with a heavy focus on the influences of modern horror fiction and film.

Intended as a collection of "nightmares set to music", the thematic elements vary as much as the electronic instrumentation within. In some ways, Swallow The Ghost is a direct extension of the style and compositional methods explored on "The Drug Embryo" - Exuviae's collaboration with author Kenji Siratori, but the music contained herein stands alone as a listening experience of a starkly disparaging nature.


Download Full Album:


dw058 - Exuviae - Swallow The Ghost (81.1 MB)


Download Songs:


Track 01 - Swallowing Ghosts (6.41 MB)
Track 02 - A Generation Of Spiders (5.94 MB)
Track 03 - Lazarus Requiem (5.51 MB)
Track 04 - Cut From Darkness (7.76 MB)
Track 05 - The Thirteen (10.8 MB)
Track 06 - Cowhead (12.4 MB)
Track 07 - Whispers In Your Blood (10.6 MB)
Track 08 - Scarlet Brides (8.51 MB)
Track 09 - Human Tapestry (5.92 MB)
Track 10 - Residue (11.6 MB)




Back To Releases






























Dark Winter releases are free to download under a Creative Commons License.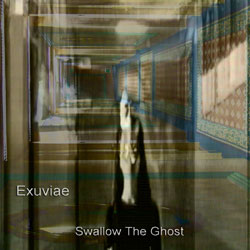 Related Links: