dw058 - Exuviae - Swallow The Ghost

IkEcht - Songsoverruins (c) 2009
Exuviae has been reviewed here a few times before. This project of Brooks Rongstad focusses on both lighter, almost new-age-like ambient, as well as dark ambien,t and has been releasing albums on, amongst others, the net labels Dark Winter and its sister label Endless Ascent. Not so long ago Exuviae released the 50th album on the former label, in a cooperation with Kenji Siratori. Now he is back with another album full of dark sounds, intended as "nightmares set to music".

"Swallow The Ghost" is a rather diverse album, build around drones, hums and other static. A track like "Lazarus Requiem" literally sounds like a composition for several industrial-scale refrigerators, with a continuous high-pitched drone as its baseline. Others, like "Cut From Darkness" and "Human Tapestry" feature buzzy rhythms, and a track like "Whispers In Your Blood" adds distorted vocals. The album as a whole might not be easily digestible to some, and in part I think that is due to the sometimes long compositions and the diverse and meandering style of the album. But that certainly doesn't make this a bad album, and it's well-suited for attentive headphone sessions. For lovers of dark ambient and drones this has become a nice record with dark and

Originally written for the Dutch weblog IkEcht (http://ikecht.web-log.nl/ikecht/), English translation by the author.




Back To Reviews



























Dark Winter releases are free to download under a Creative Commons License.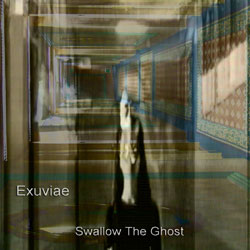 Related Links: