dw070 - Saiph - Diffusion

Disquiet - Marc Weidenbaum (c) 2010
Saiph's Diffusion limns that space where electronic drone and classical orchestration meet. There is no doubt, in "Einsames Element", that those are, indeed, tremulous strings amid the woodsy percussion, even if the strings are playing a role more likely to be handed to a synthesizer these days. And even on repeat listen, the knowledge of those traditional, symphonic materials doesn't make it any more clear what, exactly, is the source of the light gusher of white noise, the fizzy wonder with which begins "Der Letzte Mensch". Saiph's melding of these elements puts guesswork aside, in favor of a contemplation of the inherent narrative, as when after-dark ambience, brush fire, footsteps, and horror-show voices collide late in "Mensch" for a truly filmic enterprise.


IkEcht - Songsoverruins (c) 2010
Diffusion is the debut album of the German act Saiph, a solo project of a certain Andre from Weimar, which was released about a month ago on the net label Dark Winter. Three long composition, varying in length between 13-18 minutes, have left a favourable impression. Saiph stands for dark ambient and drones and is giving us a surprisingly mature debut. "Einsames Element" is the shortest, but also the most diverse track and weaves a complicated web of dark drones, occasional percussion, warped guitar strumming and many other sound effects. "Im Sonnenwind" is a far more predictable dark ambient track, while "Der Letzte Mensch" is really well done. In almost 19 minutes this track moves from ethereal to dark and finally collapses into a screeching crescendo. Recommended for the patient listener.

Originally written for the Dutch weblog IkEcht (http://ikecht.web-log.nl/ikecht/), English translation by the author.





Back To Reviews






























Dark Winter releases are free to download under a Creative Commons License.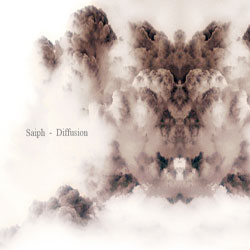 Related Links: