dw069 - Kirill Platonkin - Our Eternal Alarm

IkEcht - Songsoverruins (c) 2010
Cold. Icily cold. Immense. Infinite. Just some adjectives that occur to me when listening to this new album of Kirill Platonkin on the net label Dark Winter. Who hides behind this name is not immediately clear, although some searching on the pages of the Russian net label Umpako, where his previous two albums were released, turns up a picture of young Russian man.

Spread over seven tracks, each lasting a decent 8-9 minutes, this artist showcases his art. And I'm positively impressed. Our Eternal Alarm is dark ambient in the cold tradition of acts like Lustmord or Inade. Droning, huge, almost epic. Certainly a record for the late night, and an excellent reboot of activity on Dark Winter, after a three-month break over the summer.

Originally written for the Dutch weblog IkEcht (http://ikecht.web-log.nl/ikecht/), English translation by the author.


Disruptive Platypus (c) 2010
This is the third release for the persona of Kirill Platonkin, the other releases being on Umpako: The Blessed and Reminisces. The first word that came to my mind when I listened to Kirill Platonkin's Our Eternal Alarm (Dark Winter) was "space", though I knew this was wrong — "epic" is a much better word for this album. The ambient drones of Our Eternal Alarm transport the listener to a cinematic soundscape of lush colors and vibrant resonances.


Disquiet - Marc Weidenbaum (c) 2010
Kirill Platonkin's Our Eternal Alarm opens with just the sort of attenuated, tantalizing, hold-your-breath ambience that in the pre-digital era would have been accomplished with a sea of violins, whose carefully conducted overlapping would have provided the familiar illusion of one endless, smooth field of sound. Needless to say, Platonkin, like so many musicians today, can accomplish such an effect with relative ease (no violin bows to coordinate, though likely plenty of USB cables to untangle), but the lingering sense of "The Stream," as the fluidly paced track is knowingly titled, seems to pay homage to its symphonic predecessor with a rough shimmer that hints at the texture of literal or proverbial catgut.

At nearly nine minutes of playing time, it has more than enough space for Platonkin to stretch out in, plenty of room for ghostly echoes, haunted machines, and all manner of ambiguous droning. There isn't a downbeat or a rhythmic cue to it, yet it seems propelled by a forward sense of development.




Back To Reviews






























Dark Winter releases are free to download under a Creative Commons License.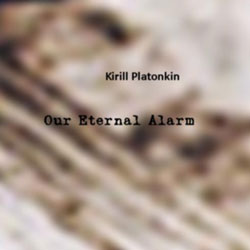 Related Links: