dw066 - oVdk & Bunk Data - Discourse of the Other

Expanding on their collaborative efforts demonstrated on the Atmoworks label, Japanese sound artist Ovdk (ryuta.k) and Bunk Data (Nathan Larson) return with a release focused on a term about unspecified voices and alienated conversations, beyond one's conscious control. These soundscapes always include the theme, 'Discourse of the Other'.

...we cannot always have our own awareness about self-Discourse...

Special Thanks:
Usyukuro Sound Station
Takeshi.F
Neue Yapon Kunst
Schizopoiesis Kunst
No Subject


Download Full Album:


dw066 - oVdk & Bunk Data - Discourse of the Other (104 MB)


Download Songs:


Track 01 - Distant Refraction (32.4 MB)
Track 02 - Feel thier Präcoxgefuhl (8.36 MB)
Track 03 - Syntactic Incoherence (Butsumetsu) (17.5 MB)
Track 04 - Why Not Sneeze Kangrinboqe? (13.9 MB)
Track 05 - Flight of the Yameil Jyuravli (17.1 MB)
Track 06 - Viscous Self Found in a Vacant Space (13.8 MB)
Track 07 - Un stazion Centaur (On the Night of the Kentauru Fesitval) (12.3 MB)




Back To Releases






























Dark Winter releases are free to download under a Creative Commons License.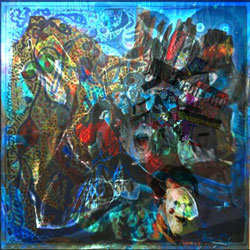 Related Links: