dw060 - Subseason: II

Continuing on from their debut release on Atmoworks, long time ambient/electronic veterans Brooks Rongstad (Exuviae) and Nathan Larson (Bunk Data) dive deeper with their sophmore release "Subseason: II".

This release was recorded in one continuous take live at Magus Books & Herbs in August 2008 as a part of the store's Sonic Seance performances. No post editing or alterations were performed to the recording.


Download Full Album:


dw060 - Subseason: II (54.7 MB)


Download Songs:


Track 01 - Ocean (53.0 MB)




Back To Releases






























Dark Winter releases are free to download under a Creative Commons License.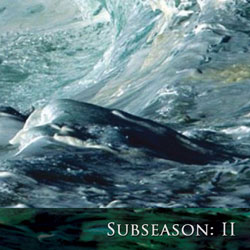 Related Links: