dw001 - Samsa - The Laurentian Divide

The Laurentian Divide is a part of a vast, flat and rocky platform of land that extends from west-central Minnesota through central Canada. It was the first part of the North American continent to be elevated above sea level. Water flows in both directions from this ancient place. Streams on the north slope of the divide flow through Canada and on to the Arctic Ocean. On the other side of the divide, water flows southward into the Mississippi River and eventually into the Gulf of Mexico.

All tracks composed and performed by Samsa
Recorded and Mixed at Dark Winter Studios - Mpls, MN


Download Full Album:


dw001 - Samsa - The Laurentian Divide (94.9 MB)


Download Songs:
* denotes suggested listening


Track 01 - Channelate (4.54 MB)
Track 02 - Glow, Sparkle, Dust (6.86 MB)
Track 03 - Perfectly Flawed* (8.67 MB)
Track 04 - Leaving Trees (12.6 MB)
Track 05 - Edge of Forever (8.03 MB)
Track 06 - From the Mountain* (10.3 MB)
Track 07 - Oru Skies (6.29 MB)
Track 08 - Ghostly Devices (4.02 MB)
Track 09 - One of the Above (11.1 MB)
Track 10 - Silence Within (5.62 MB)
Track 11 - Make Me Know* (11.4 MB)
Track 12 - Ninety-Five (4.48 MB)
Track 13 - Skies Over St. Peter* (4.46 MB)




Back To Releases






Dark Winter releases are free to download under a Creative Commons License.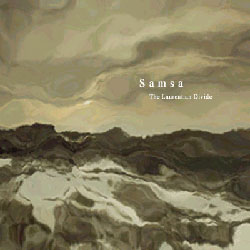 Related Links: