dw053 - Wavespan - Tilling the Soul

Disquiet - Marc Weidenbaum (c) 2008
Wavespan's Field Recording-Inspired MP3s

For Tilling the Soul, Santa Cruz, California-based musician Phil Garrison, who records as Wavespan, made music from the sounds around him, much of them recorded in the Santa Cruz area, like the household items whose deeply echoed resonances form the horror chamber of "Dark Corridor" and the creaky noises and hovering wave forms that are sourced from a bridge on "The Bridge (Part 2)".

Not that the end results are directly correlative to the source material. Wavespan, true to his name, takes sounds and lays them out wide, splaying them so you can investigate them up close, all sinew and texture. Much of Tilling the Soul is built from piano, though you'd never know it, notably the rousing drones of "Piano in Slow Motion 4″, which is constructed from Caleb Deupree's Cathedral. The album also contains three remixes by Mystified; it's a nice touch that provides easy access to alternate views of Wavespan's recordings.

IkEcht - Songsoverruins (c) 2008
Wavespan initially was a duo, but from 2006 onwards Phil Garrison continued solo. The debut album, "Wavespan", was well received by critics and seems to have been a genre-surpassing album combining elements of ambient, dub, hip-hop and noise. The .net label Dark Winter has just released his latest album, "Tilling The Soul", and although this is clearly limited to one genre (namely drones / dark ambient), there is more scratching at the surface then you would initially expect.

The liner notes of "Tilling The Soul" mention that sounds from different organic sources were used (metal structures and wooden bridges) and a track like "The Bridge (Part 2)" indeed borders on field recordings. "Dark Corridor" and "Pillars" reminded me of the cold dark ambient of Heid, on their album "Arktogäa". "Tilling The Soul" uses a gong as its source and is interlaced with metallic scraping and clattering. It doesn't sound as noisy and massive as Raison D'être did on his last album "Metamorphyses", but that gives you an idea where to place this.

For a number of other tracks Phil uses piano recordings and a sample of Formication's album "Pieces For A Condemned Piano". These pieces, "Piano In Slow Motion 1-4", have been sprinkled throughout the album. They are the somewhat lighter and warmer tracks, although part 3 is rather dark, and part 4 really reminded me of the hypnotising e-bow drones on Moljebka Pvlse's album "Sadalmelik". Furthermore there is a lot of cross-pollination going on. Other than samples from Formication, work of a certain Caleb Deupree is used as the basis of one track. And then there are the remixes of Mystified, who earlier released three albums on Dark Winter, that conclude the album.

Altogether this is a powerful and diverse album for lovers of drones and dark ambient. And for those who think that "drones" as a genre must be rather limiting, this album is a showcase of its potential. Recommended!

Originally written for the Dutch weblog IkEcht (http://ikecht.web-log.nl/ikecht/), English translation by the author.




Back To Reviews






























Dark Winter releases are free to download under a Creative Commons License.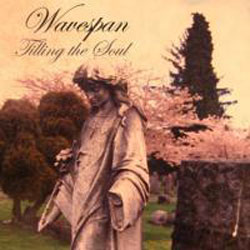 Related Links: