dw052 - Stephen Philips - The Air Up There

IkEcht - Songsoverruins (c) 2008
Stephen Philips was a name completely unknown to me, but apparently he has already been making music for about 30 years and is the founder of Dark Duck Records. According to his profile there he has a strong interest in (dark) ambient. Recently he has been releasing a string of albums on .net labels and it seems Dark Winter was next in line as "The Air Is Up There" has been put up there a while ago.

Stephen's interest for dark ambient can clearly be heard on this album that without further ado heads straight for minimalist drone / dark ambient territory. It is even this minimalist that it could not really excite me at first. But, I have to admit, after having listened to it some three or four times, it does grow on you. It remains a minimalist affair however, and will certainly benefit from a good pair of headphones, especially as tracks such as "Playing It Safe" or "A Faint Thought" feature this icy Lustmord sound. What I really miss though is a bit of development in the music. Most tracks now just seem to drone along and I think it was this aspect that initially put me off. Drone-afficionados that have become curious are recommended to check this album out, but I can imagine it'll be a bit too minimalist for many others.

Originally written for the Dutch weblog IkEcht (http://ikecht.web-log.nl/ikecht/), English translation by the author.




Back To Reviews































Dark Winter releases are free to download under a Creative Commons License.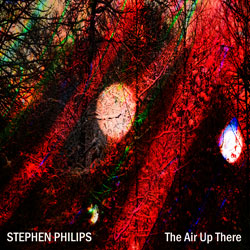 Related Links: