dw059 - Morgan Craft - Tilting Against A Paper Sky


it could be said that the tracks here represent a melding of form and space.
the aerial and the grounded.

all tracks were improvised and recorded live.
all sounds were made by, on, or through solo electric guitar.
no computers were used in the generation of any sound.

in a world being consumed by machines, art must attempt some kind of counterpoint. this album proposes the human imagination above all else. music comes from beyond / improvisation comes closest to realizing the infinite potential inherent in nature.

all of these tracks were made far away from the big city, in a remote village in Toscana. the expanse of certain tracks reflect the view of rolling vineyards from the studio window / the craggy beats allude to the mountain out back. the primary concern was to be natural, to play from a natural place without the push and pull of hipness and money.

what does the future hold dear?

Image by G. Loli


Download Full Album:


dw059 - Morgan Craft - Tilting Against A Paper Sky (65.0 MB)


Download Songs:


Track 01 - dust (4.33 MB)
Track 02 - immaculate (7.62 MB)
Track 03 - hand tends to (4.18 MB)
Track 04 - smoke signals (4.39 MB)
Track 05 - procession (4.34 MB)
Track 06 - closeness works (7.89 MB)
Track 07 - the faces all (4.51 MB)
Track 08 - lunge (6.63 MB)
Track 09 - doll (4.01 MB)
Track 10 - have faith in (6.18 MB)
Track 11 - the bottom is t (4.50 MB)
Track 12 - distance works (7.60 MB)




Back To Releases






























Dark Winter releases are free to download under a Creative Commons License.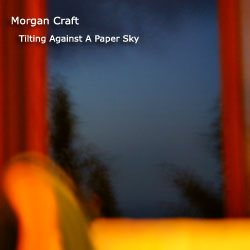 Related Links: