dw048 - Geronymakis - Baked Eggs

Debut release by Netherlands artist Geronymakis. 'Baked Eggs' incorporates calming and slightly hypnotising sounds to create a music with an experimental, drone/ambient character.

The feelings each separate song represents, are totally different from each other. The first track uses sounds that are 'clear' and high tones which makes it very calming, whereas the second track uses lower tones making its sound more dark and threatening. The third song on the release is a mix of the first and the second track, since it has both darker and brighter tones, combined with very subtle silences at the right moments, and carefully placed soft sounds.




Download Full Album:


dw048 - Geronymakis - Baked Eggs (54.9 MB)


Download Songs:


Track 01 - 1 (14.4 MB)
Track 02 - 2 (37.8 MB)
Track 03 - 3 (5.73 MB)




Back To Releases






























Dark Winter releases are free to download under a Creative Commons License.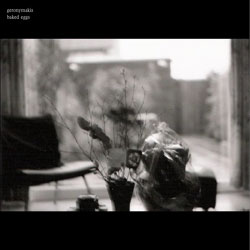 Related Links: